UAE and WMO sign host agreement for RA II meeting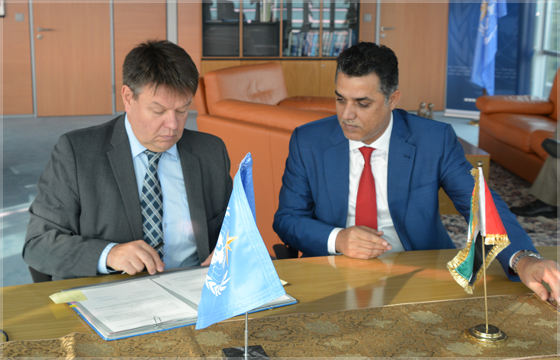 Mr. Petteri Taalas, Secretary-General of the World Meteorological Organization, and H. E. Dr. Abdullah Ahmed Al Mandoos, Director of the National Center of Meteorology and Seismology of the United Arab Emirates, met in Geneva Monday 26th of September to sign the host agreement for the 16th session of Regional Association II. The session will take place in Abu Dhabi from 12 to 16 February 2017.
RA II encompasses 34 members stretching across much of Asia, from Iraq and Saudi Arabia in the west to Japan in the east. Each of the six WMO Regional Associations meets once every four years to address regional concerns and priorities. The Regional Associations also have a mandate to promote the implementation of the resolutions adopted by the WMO Congress and Executive Council and to coordinate.